What is Social Media Marketing?
Social Media Marketing is the process of discussing or promoting your website and services on social media websites in an attempt of gaining website traffic or attention.
Social media marketing programs usually center on efforts to create content that attracts attention and encourages readers to share it with their social networks. A corporate message spreads from user to user and presumably resonates because it appears to come from a trusted, third-party source, as opposed to the brand or company itself. Hence, this form of marketing is driven by word-of-mouth, meaning it results in earned media rather than paid media.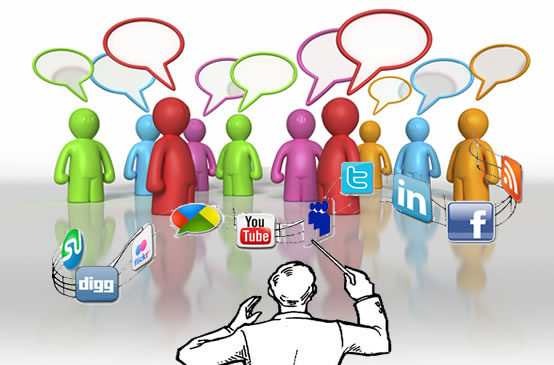 Using Social Medias to your Advantages
3ple0.com offers a full suit of social media marketing services for individuals and small business alike. We can help you brand your business online, engage customers and boost sales.
The exploration of social media means businesses of all sizes have an equal chance to compete for brand awareness. Marketing tools are developing so rapidly, it can be difficult to keep up. Let us impliment the most effective online awareness marketing strategy and help manage your next campaign.
Social media has become a platform that is easily accessible to anyone with internet access. Increased communication for organizations fosters brand awareness and often, improved customer service. Additionally, social media serves as a relatively inexpensive platform for organizations to implement marketing campaigns.
Discover more about us or request a free quote to find out how you may benefit from this service.