Professionalism and Elegance at Work!
For many businesses, your website is the main line of communication between your clients and your company. Even if you do not conduct all of your businesses through your website, it may be just what the customer needs to see to choose you over your competitor.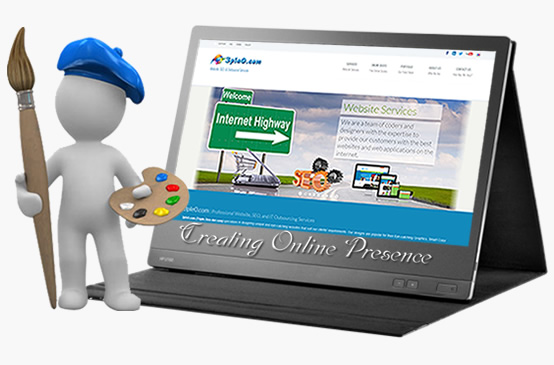 Best Looking Website Design ...FOR LESS!
3ple0.com specializes in designing unique and eye-catching websites that suit our clients requirements. Our designs are popular for their Eye-catching Graphics, Smart Color Combinations, Clear Navigation and correct use of necessary effects. Our expertise lies in Rapid Web Design using HTML5 and W3C Standard compliant CSS3 programming (pure CSS table-less layouts), resulting in optimized cross browser compatible websites for the web ( and search engines) with great loading-time.
Discover more about us or request a free quote to find out how you may benefit from this service.